At this year´s art-festival again more than 50 artists from 14 countries took part, donating their artwork for the good cause of helping the victims of the 2011 earthquake and tsunami catastrophe in Northwest-Japan. We could sell about 40% of the donated artworks and therefore collect
166.115 Yen

donated on May 30th to the NPO-organisation "Fukushima-Kids":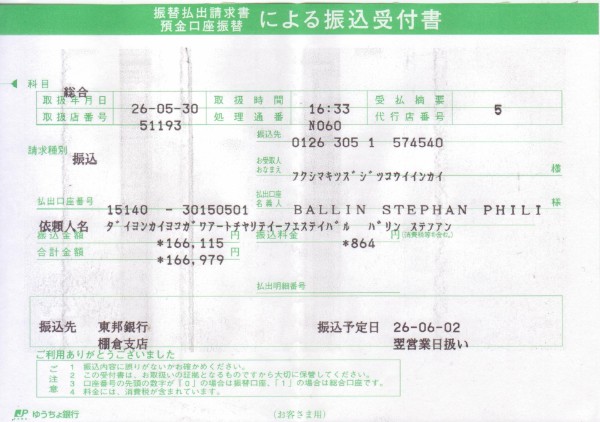 We´d like to thank all participating artists, organisers, helpers and sponsors and especially the company Fujiya in Hiroshima for lending us their presentation wall system and Mr. Meahara and Kawano from art-laboratory "SEED", Hiroshima !! We´re planning to hold the event in 2015 again, if you´re interested in taking part as an artist donating artworks, please get in contact with us at:

stephan@yokogawa-art.org

Please have a look on the pictures of the event, setup and the artists works. Please click on the links above or to the left.